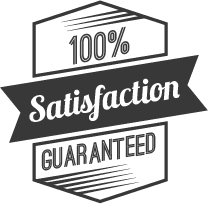 Fat tire electric bikes are quickly becoming popular for good reason. The powerful battery paired with our BaFang motor gives you the best experience possible on any terrain. Both of these brand name components are of a premium quality and are guaranteed to last. The bike design features our battery located at mid frame for better overall weight balance.
Bike Features
Fully Loaded Edition
Full Electric Range: Up to 45 Miles
Pedal Assist Range: Up to 45 Miles
Rider Info
Adjustable Seat: perfect for any size rider.
Maximum Rider Weight: 300lbs
Designed for All Terrains
Battery
Battery: 48V*21AH Samsung Lithium Ion
Charge Time: 4-6 Hours
Battery Life Est: 1000 Charges
Motor
Motor: BaFang 48V*1000W Rear Hub
Motor Power: Fixed Output Power : 1000W
Quick Charger: US Standard Smart Charger
Throttle Type : Variable Speed Control – 1/2 Thumb Thottles
Hardware Details
Rear Gears: 7 Speeds TX-35/SL-RS35-6R
Frame: Aluminium-Alloy 24″ Suspension – heavy duty for off roading
Handlebar: Aluminum
Seat Post: Aluminum & Saddle Seat
Pedals: Aluminum
Shift: Shimano SL-TX50-7R
Derailleur: Shimano RD-TX55-GSD
Rim: Samson Aluminium 24″ x 1.75″, 12GX36H, A/V, 80MM Double Wall Hole
Tires: Kenda 24″ x 4.0″ Fat Tire
Brake Set: RDM4.0D Raduis Disc
Brakes: Raduis RDM4.0D 160mm F/R Aluminium Disc Brake
Suspension: Aluminium Fork Suspension 24″ x 28.6″ x 25.4″ x 230mm Disc Set
Spokes: F/R Stainless Steel
Freewheel: Shimano Pro Freewheel 7 Speeds
Seat Post: Aluminium
Headlight: LED
Chain: KMC Z50
Easy Bike Assembly
Bike ships to you partially assembled. Easy step-by-step assembly instructions are included!
If you are not familiar with bike basics we recommend taking your pre-assembled bike to a local bike shop to be professionally assembled. All parts, including pre-installed components must be properly tightened and adjusted prior to riding. After a few rides it is normal that your bike will need some tuning.