+ Get Free Wireless LED Helmet
FEATURED BIKE ACCESSORIES
14 DAY MONEY BACK GUARANTEE!
If you are not 100% satisfied with your e-bike purchase, you may return it within 14 days for a full refund.
WHAT OUR CUSTOMERS ARE SAYING
Don't just take it from us, let our customers do the talking!
"I bought my BPM bike about 4 (maybe 5) years ago. My son had it at college for two of those years. I use it for deer hunting mostly. Never a single problem and it's still going strong! You will not be disappointed with it's speed, distance or ability to climb steep grades!"
"I got my step through last week and it is even better than I thought it would be. The 1000 watt has more than enough power. The bike was very easy to assemble. I can't stay off this bike. The sales and customer service is over the top this is a quality bike at a very reasonable price I recommend it !"
"Ordered Sunday arrived Wednesday! Assembly was quick and easy.. has abundant power, breaks are wonderful.. stops on a dime!
Yep very good Ebike!"
"Outstanding ebike..I have over a 1,000 miles on my F35 XL 1500W camo beast. Get one quickly…and yes I agree it's worth twice as much or more then the original price.. have fun!!!"
"We bought 2 of these bikes and we love them. Comfortable riding, great power, and battery charge really last. We get compliments and questions about them constantly! Great investment. I feel with all the inquiries and references we have we should get a free bike! Thank you for a great and beautiful product!"
"I love this bike I got it almost 4 months ago I am having such a great time also I take my twin girls to the kindergarten with it everyone ask me where I get it,how much it cost ,cool bike people actually stop take pictures of bike I am very happy with it my twin girls loves it."
"I absolutely love the f35 1500w ebike. Its one of the most well equipped – fast running ebike on the market.
I've already rode it on all terrains – from snow, the beach & even rocky gravel & mud. And the looks & style definitely turn heads with lots of compliments. I would definitely recommend the F35 1500w to family & friends ?‼️?"
"Great bike arrived on time only took about an hour to totally put it together, great ebike lots of power .very easy to ride, quite ,very Smooth , very fast when you want it to be. I would recommend to anyone easy to do business with. Looks great."
FREQUENTLY ASKED QUESTIONS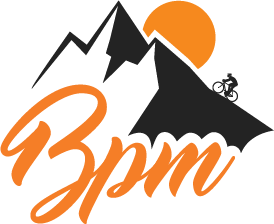 COMPARE OUR POPULAR BIKE MODELS
Front and Rear Storage Rack
Modern / Matte Black Design
Front and Rear Storage Rack
Modern / Matte Black Design